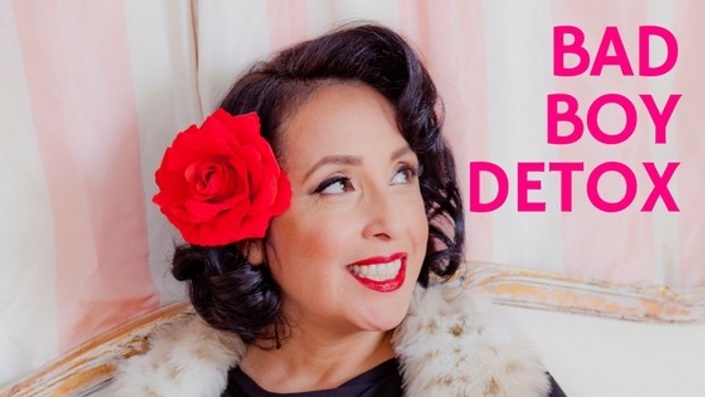 Bad Boy Detox
Finally stop your pain. Release your past. Become the love YOU deserve!
Enroll in Course
WELCOME BEAUTY!
Are you a single conscious-driven woman whose tired of chaotic and toxic relationships with men?
Don't worry, you are not alone. I've been there too.
If you're fed up with the lack of quality men you meet, annoyed that nothing is changing, struggling feeling like you have no control over your love life, and you constantly doubt yourself which makes you feel like you can't trust your own judgment.
Then this course is for you!

IT'S TIME FOR YOU TO STOP BEING SINGLE AND RECLAIM YOUR LOVE LIFE.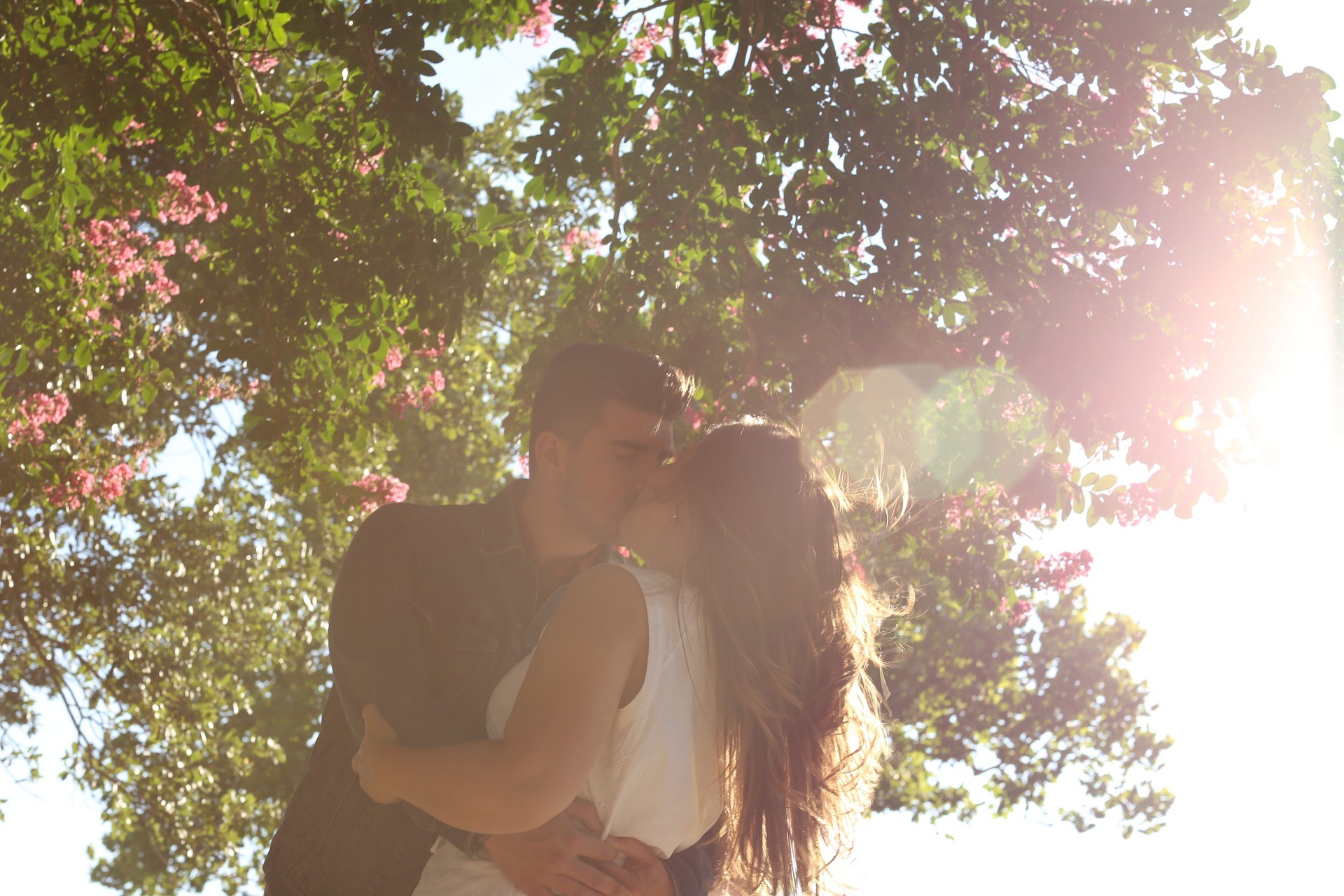 But you are faced with challenges...
·You're unable to get out of toxic relationships
·You keep repeating the same patterns of relationships...just a new face
·Your past relationships keep you stuck from moving forward
·You're sick and tired of meeting the wrong guys
·You stay in relationships that you don't want to be in because he convinces you that you need him
·You don't feel good enough
·You live in fear and afraid you will get hurt again
·You constantly focus on what's wrong in your life
If this is you...then you're in the right place to transform your love life so you can finally heal from your past toxic relationships and attract a loving one!

Some Results You Can Expect From This Course
1. Discover mindset shifts to overcome fear so you can be vulnerable in relationships, attract healthy relationships, and overcome reacting intensely to uncomfortable feelings.
2. Identify action steps to change unhealthy patterns, stop entertaining your inner-critic, assert yourself and place your needs first, and get out of being the victim so you can learn how to attract healthy love.
3. Make yourself a priority to create healthy boundaries with men, positive energy to enjoy each day, more confidence and love for yourself, and to trust your intuition.
4. Get rid of toxic residual energy from your past relationships so you feel lighter, less anxious, and feeling that certain heartbreaks don't hurt anymore.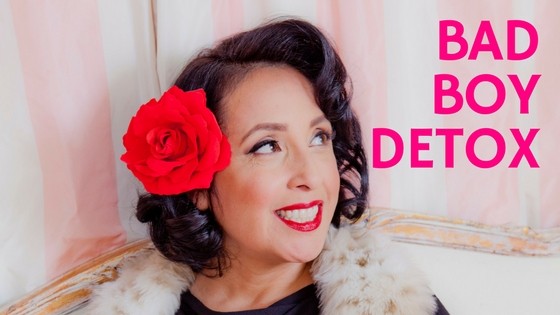 When you enroll in Bad Boy Detox, you will get:

5 stages with easy to follow, step-by-step lessons that walks you through each stage to heal your past relationships and finally end self-sabotage so you can feel confident, radiant, and attract a loving man.

Inner Wisdom Guidebook to discover techniques and actions steps to heal your mind, body, heart, and soul so you can be in full alignment with your best self. You'll be given experiential assignments to incorporate a practice to increase your self-awareness for deeper healing, and change your attraction and frequency to unhealthy men.
A Self-Love Sisterhood Facebook support group to get support, feedback, and strategies in a sacred space from a sisterhood of empowered women.
Downloadable guided meditations that were created by the divine feminine energy. Each meditation will apply to the lesson for the week and help support your detox/healing. Learn to deepen your transformation and bring more balance and confidence for you to go into action.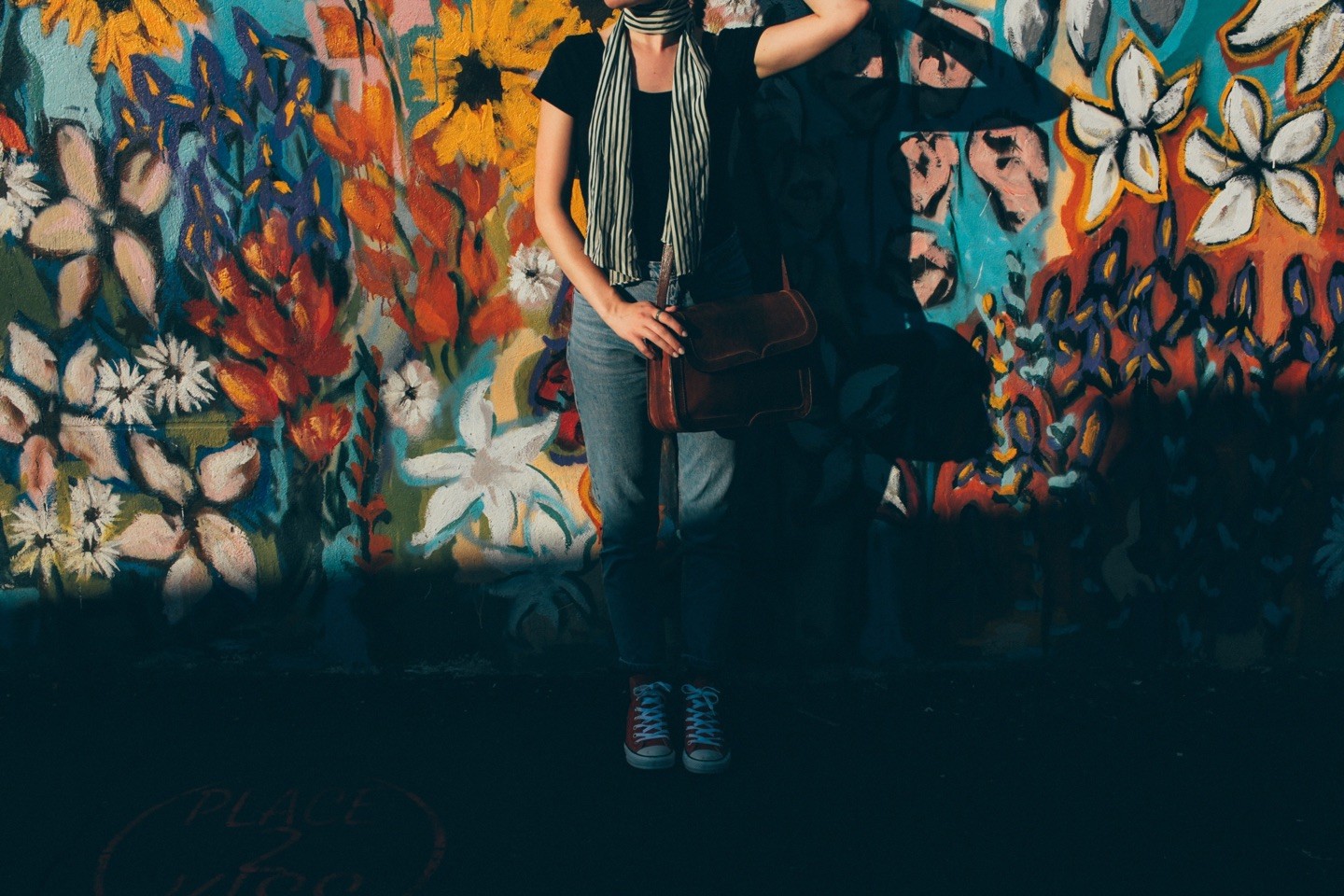 "I realized that I was taking all of the blame for past relationships because I never wanted to be the "bad guy." This program helped me recognize signs I overlooked. Conversations I did not want to have. I would mentally check out and stay in the relationship because I didn't want to hurt their feelings. As soon as I acknowledged those things I was able to see them immediately in new people I met and end the cycle of attracting relationships that weren't going anywhere. I was able to tell an ex "No" when he invited me on a trip. I've learned language to help me describe how I feel in situations. I feel good about being able to identify what I need in order to heal."
— Ty
I was not living my life to my fullest potential. My intimate relationships were chaotic and I was constantly engaging in self-sabotaging behavior. This ultimately left me feeling empty and depressed. These problems created unhealthy patterns in my life where I'd constantly doubt myself and, especially with men. I believed my worth was measured by what others thought of me or how much they invested in the relationship. This cost me my marriage, the possibility of becoming a mother, my house, money, and my time. I decided to get support after I found myself in another failed relationship that had become abusive. It was a new low for me, and had cost me my self-respect. I looked in the mirror and didn't see "me" anymore. This program guided me to my first major change of setting healthy boundaries with my ex and those associated with him. It felt great not getting sucked in to old patterns. I feel less anxious and doubtful of myself. The voice of my inner wisdom is blossoming. It's taken time and it continues to be a work in progress, but I feel more confident in myself and feel free!
-Vanessa
Your Instructor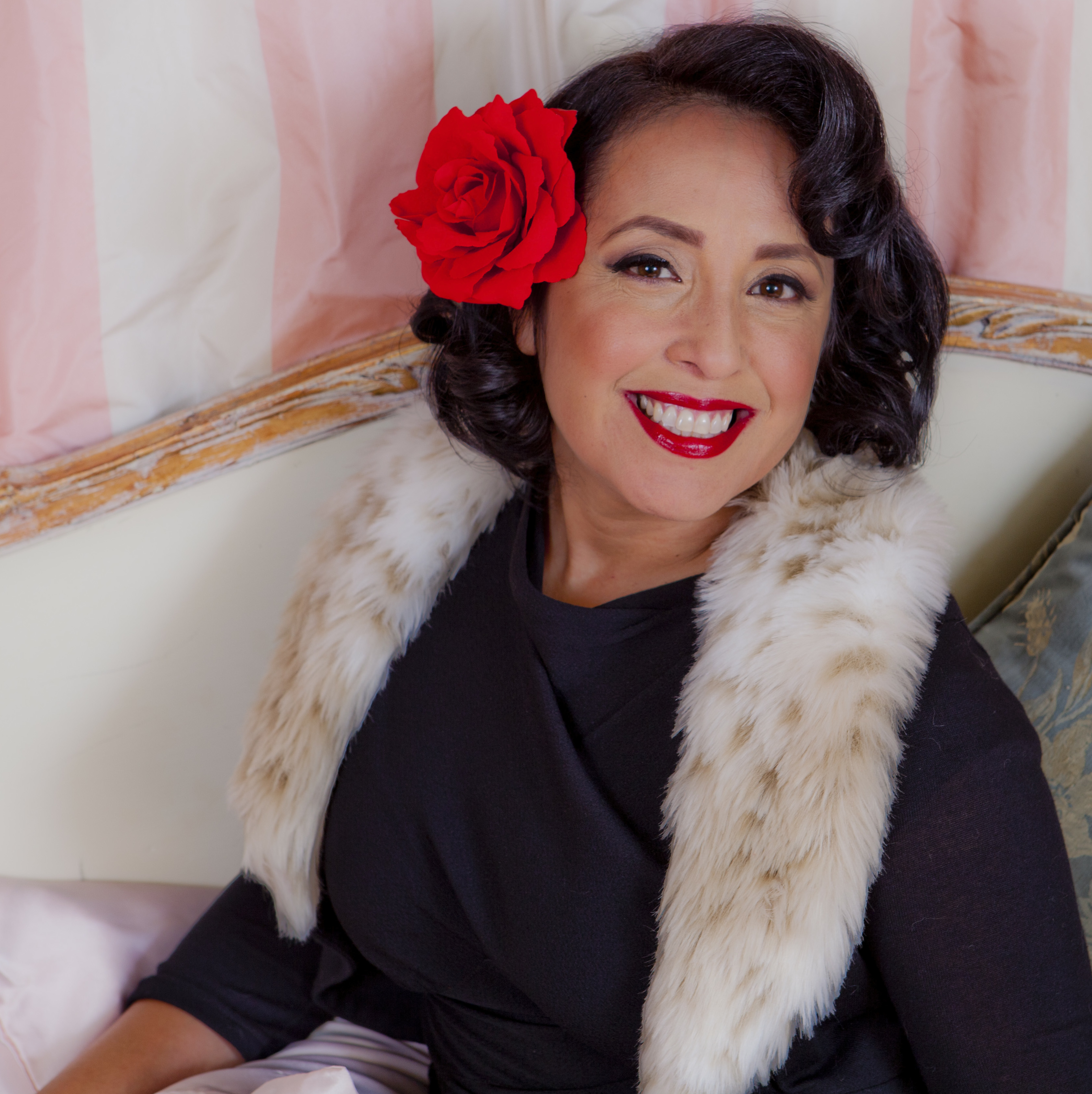 Jennifer Escalera is a Mom, Energy Healer, Holistic Therapist, and Self-Love Coach. She runs a soul-centered business helping conscious-driven women empower their lives through meditation, intuition, self-care, psychospiritual healing, sound and crystal healing so they can create a meaningful life of fun, healthy relationships, and self-love. She is the creator of Bad Boy Detox, an online program for single women who want to stop their pain, release the past, and become the love they deserve!
She lives in Los Angeles with her boyfriend, their toddler, and four cats. Her office is in Pasadena where she see's clients in person and distance sessions. Jennifer is the originator of Tune Up Tuesday. A weekly 5 minute sacred sound meditation + video trainings using sacred sounds to heal yourself and others.
When Jennifer is not busy coming up with her next project, she enjoys spending time with her family, cooking, listening to music, and relaxing. Her guilty pleasures are cheese and ice cream!!
Course Curriculum
RELATIONSHIP DETOX
Available in days
days after you enroll
INTRODUCTION
Available in days
days after you enroll
Stage 1: CREATE YOUR RELATIONSHIP VISION
Available in days
days after you enroll
Frequently Asked Questions
When does the course start and finish?
The course starts now and never ends! It is a completely self-paced online course - you decide when you start and when you finish.
How long do I have access to the course?
How does lifetime access sound? After enrolling, you have unlimited access to this course for as long as you like - across any and all devices you own.
What if I am unhappy with the course?
We would never want you to be unhappy! If you are unsatisfied with your purchase, contact us in the first 30 days and we will give you a full refund.
Who is this for?
This is for any type of single woman i.e divorced, single mother, just simply single, on the fence, serial dater, fed up dater, curious, spiritual, history of addictions, formerly abused, and any other type who are tired of dating the wrong guys. The main thread is that these women are looking to heal from past relationships, old love wounds so that they can find a new way to attract men differently, and to share their life with a man who will treat them right. My program is designed to help clear the mind, body, heart, and soul.
Who is this not for?
For women who are not committed to their personal growth. If you do not want to put the time and energy into healing yourself or making your life more fulfilled, this program is not a good fit. If the idea of change, taking personal responsibility, and going into action sounds like too much work then this would not be right for you.
What if I'm in a relationship now?
If you're in a fairly new relationship, and you're still reading this…my hunch is you still need help with the residual affects of healing from your past relationships so you can really give your fullest self to your current relationship. I know when I was first dating my partner, I was extremely triggered by my self-doubts and challenges of believing that I deserved true love. Even while I was still going through my transformation, I needed guidance and support to build my self-trust, and to make sure I was truly with a good guy.
Can't I just do this on my own?
You may have already started some of the work on your own whether it's through other programs, coaches, healers, or therapists, but there are still blind spots you are faced with, and you can't get over this stuck feeling. What I've created is a unique process where I bridge the metaphysical, spiritual, psychology, intuitive, coaching, and healing into one experiential experience in which you get to go deeper into your healing and align with what you want. I'd love to invite you into this one of a kind experience and get ongoing support from me and the other women who are walking the path along with you.
How soon will I feel the transformation?
That is really up to you and the time, energy, and intention you commit to yourself and apply the teachings from this program. My client's have told me they feel the start of transformation immediately. Everyone is unique in the way they heal but the more insight, and increased consciousness into your inner guidance, the more you are letting go and moving forward. There is less fear and more self-reassurance that everything is working its course. Resulting in a rise in your vibration to attract a like-minded man who is already out there for you.
THIS COURSE IS ONE OF A KIND BECAUSE I BRIDGE METAPHYSICAL, SPIRITUAL, PSYCHOLOGY, INTUITION, COACHING, AND MY PERSONAL TRANSFORMATION SO YOU CAN HOLISTICALLY ENTER INTO YOUR HEALING PROCESS TO CHANGE YOUR LIFE FOREVER!