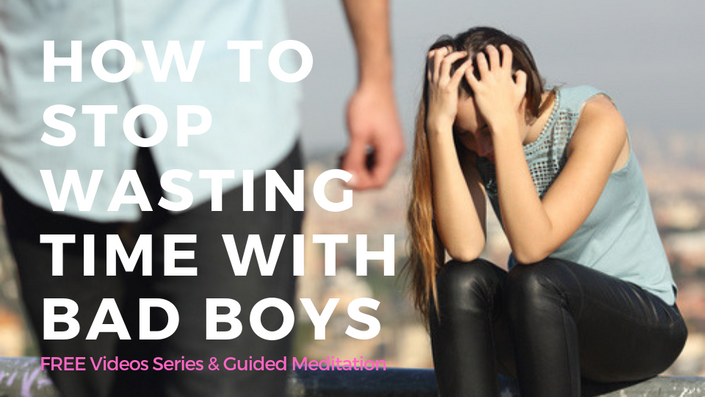 How to Stop Wasting Time with Bad Boys
Identify the patterns that keep you attracting the wrong guys
SINGLE LADIES!
Are you confused why your relationships never work out? If you're struggling with attracting the wrong guys and repeated heartbreak, you are not alone!
"I know he's wrong for me and I go out with him anyway."
"I date these guys longer then I should have."
"My relationships are so chaotic."
"I don't want to still be dating at 50 alone or sick without a partner."
"I don't want to date a guy whose boring."
"He said he was separated. But he never left her."
"I found out he was cheating on me. I felt like it was my fault."
If you can relate and you are tired of settling…then you're in the right place!
When you enroll, you will get immediate access to a series of videos and one guided meditation to help you identify the patterns of attracting toxic relationships. Give yourself time to really listen to the guidance that is being provided for you so that you can begin to make positive changes in your love life.
You deserve happiness and love!
"I realized that I was taking all of the blame for past relationships because I never wanted to be the "bad guy." This program helped me recognize signs I overlooked. Conversations I did not want to have. I would mentally check out and stay in the relationship because I didn't want to hurt their feelings. As soon as I acknowledged those things I was able to see them immediately in new people I met and end the cycle of attracting relationships that weren't going anywhere. I was able to tell an ex "No" when he invited me on a trip. I've learned language to help me describe how I feel in situations. I feel good about being able to identify what I need in order to heal."
— Ty
Your Instructor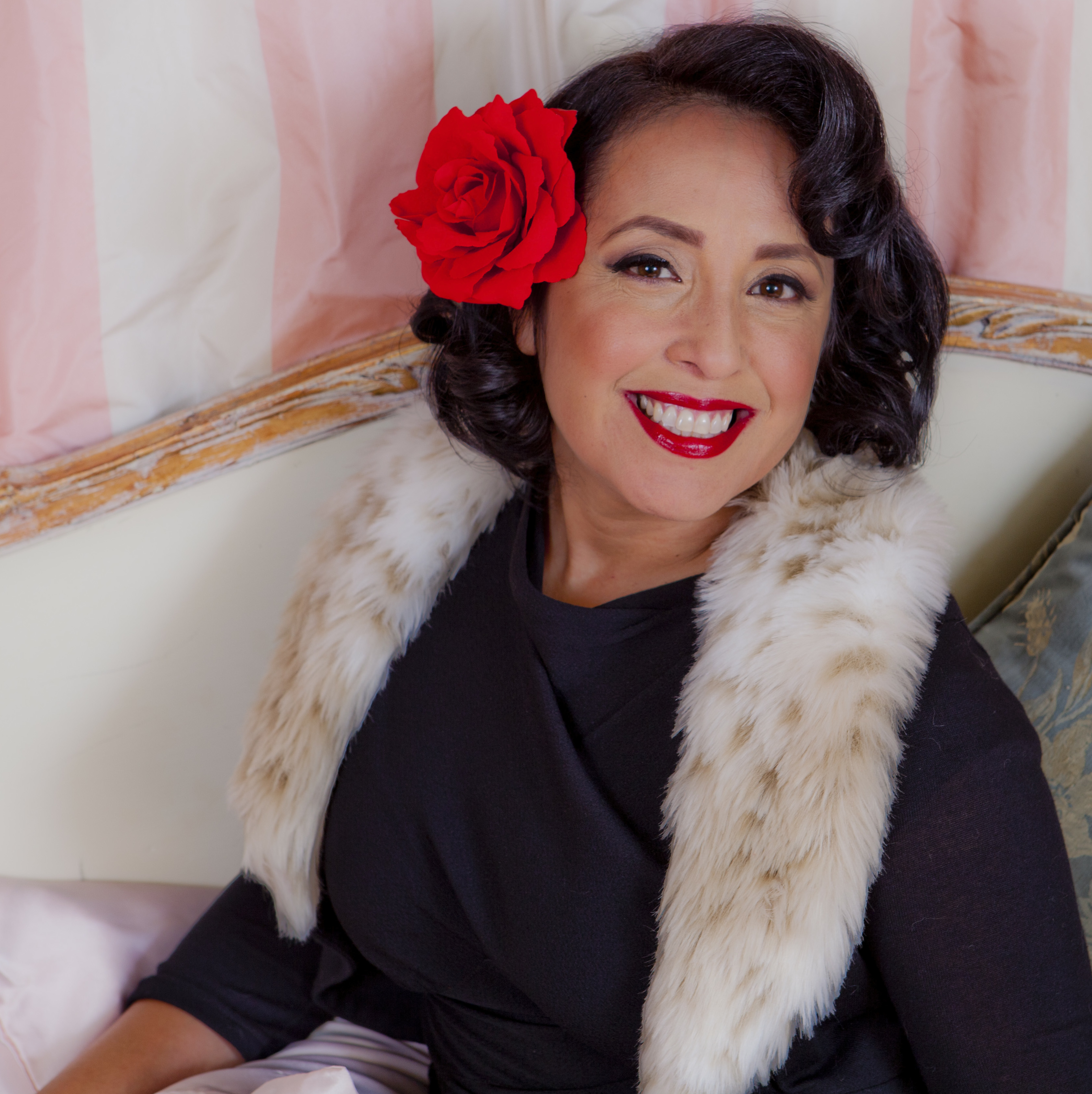 Jennifer Escalera is a Mom, Energy Healer, Holistic Therapist, and Self-Love Coach. She runs a soul-centered business helping conscious-driven women empower their lives through meditation, intuition, self-care, psychospiritual healing, sound and crystal healing so they can create a meaningful life of fun, healthy relationships, and self-love. She is the creator of Bad Boy Detox, an online program for single women who want to stop their pain, release the past, and become the love they deserve!
She lives in Los Angeles with her boyfriend, their toddler, and four cats. Her office is in Pasadena where she see's clients in person and distance sessions. Jennifer is the originator of Tune Up Tuesday. A weekly 5 minute sacred sound meditation + video trainings using sacred sounds to heal yourself and others.
When Jennifer is not busy coming up with her next project, she enjoys spending time with her family, cooking, listening to music, and relaxing. Her guilty pleasures are cheese and ice cream!!
Course Curriculum
STOP WASTING TIME WITH BAD BOYS VIDEO SERIES
Available in days
days after you enroll
HEAL YOUR PAST AND RECLAIM YOUR POWER
Available in days
days after you enroll
Frequently Asked Questions
When can I get access to the free videos?
You can watch the videos now and never ends! Watch videos on demand - you decide when you start and when you finish.
How long do I have access to this video series?
How does lifetime access sound? After enrolling, you have unlimited access to this video series for as long as you like - across any and all devices you own.
Who is this for?
This is for any type of single woman i.e divorced, single mother, just simply single, on the fence, serial dater, fed up dater, curious, spiritual, history of addictions, formerly abused, and any other type who are tired of dating the wrong guys.
Who is this not for?
For women who are not committed to their personal growth. If you do not want to put the time and energy into healing yourself or making your life more fulfilled, these video series and guided meditation on self-love are not a good fit. If the idea of change, taking personal responsibility, and going into action sounds like too much work then this would not be right for you.
What if I'm in a relationship now?
If you're in a fairly new relationship, and you're noticing you still need some place to start with healing from your past relationships so you can really give your fullest self to your current relationship, then this is for you too.
How soon will I feel the transformation?
That is really up to you and the time, energy, and intention you commit to yourself and healing so you can move forward.
These video series and self-love guided meditation are here to help you get started on how to stop attracting bad boys and toxic relationships.